Pop! is one of the newest and freshest companies to hit the NZ training scene. Don't get us wrong… our brand is new, but we are very experienced in the NZ education game with a strong list of recognised clients right across the country. Pop! is a registered Private Training Establishment that specialises in the delivery of high quality short courses for some of New Zealand's busiest industries. We make it our mission to provide training that is effective and relevant by delivering modern training material and only engaging Trainers that are passionate and qualified experts in their fields.
With our base in Wellington we provide a strong training presence in various local venues and also regularly head out into the regions. You will often see us Popping Up! in Taranaki, Manawatu, Hawkes Bay, Waikato and even down south from time to time.
So if you're looking for a training solution that is explosive, energetic and fun then the choice is clear………. make your training POP!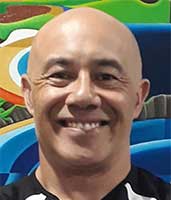 BEN KINGI
Ngati Porou, Ngai Tuhoe
Owner, Trainer and Consultant
Ben is an energetic and passionate Trainer and Educator. He is our qualified Instructor of Security and Hospitality training and also holds a Level 5 Qualification in Adult Literacy and Numeracy. Our students thoroughly enjoy his interactive and engaging teaching style and his extensive knowledge of his topics.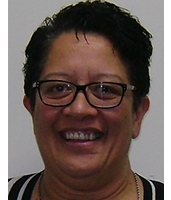 LESLEY MAXWELL
Trainer and Consultant
Lesley is a very experienced trainer and runs a variety of short courses in areas such as Health and Safety, Employment Skills, CV Preparation, Communication Skills and Work Ethics. She sets up and maintains many of our business relationships and is well respected for the broad knowledge and passion she brings to her training. Lesley is a qualified Adult Educator, Workplace Assessor.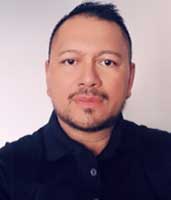 TONE TE AHURU
Ngati Tuwharetoa, Ngati Hikairo
Training Coordinator
If you are ever wondering about the face behind the friendly voice on our Freephone, this is Tone our Training Co-ordinator extraordinaire. Tone manages many of our training relationships and liaison with all of our valued clients. He organises our course bookings and coordinates operations on training days. Tone is a qualified Adult Educator and Assessor and most important of all he organises our course catering which everyone enjoys!
LET'S GET CRACKING! Contact us today